Tracy Tooch loves to run. In any given week, Tooch, an adjunct instructor at Community College of Allegheny County, will run approximately 50 miles, depending on weather. Some days she runs seven or eight miles, other days 10 to 15.
Running is something she makes sure to incorporate into her life at least five days a week.
For 28-year-old Tooch running has become an essential part of her life, particularly as she juggles her personal life and work schedule as an adjunct instructor at CCAC and other area colleges, as well as her pursuit of a PhD in instructional management and leadership at Robert Morris University.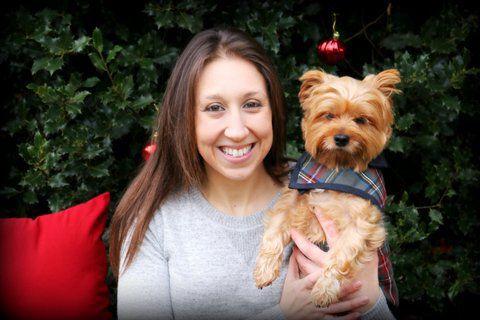 "I run to experience a disconnect from everything — it allows me to zone out with my thoughts," Tooch said in an email. "A good run allows me to put everything into perspective and clear my head."
Not only does running provide a way for Tooch to sort out any problems, or at least forget about them for a while, she said it also allows her to eat whatever she wants — in moderation, of course. Tooch was quick to point out that she does not gorge on burgers and steaks after a run. She's been a vegetarian for about 10 years.
While running is a big part of Tooch's life, it's not her only fitness routine. In addition to running Tooch is involved in lifting and weight training. She hits the gym five or six times a week to work out. Tooch likes to help other women in the gym with exercises that strengthen lean muscle.
"I have a set routine each day," she said. "I run before I lift weights, and spend most of my time in the weight room at my gym. My routine consists of various exercises each day of the week depending on the muscle or muscle groups I plan to work."
Since she was a child Tooch has been active in sports. Even as a child she learned to ice skate, ride a snowboard, swim, play softball or anything else that could keep her active.
Her love of fitness has continued even as a young professional. Now Tooch plans her activities around her workout schedule. If she has a class to teach at 8 a.m. she'll be pounding the pavement at 5:45 a.m. wearing a headlamp and reflective clothing. Following the run she will head to campus to teach her class. Once class is over Tooch said she heads straight to the "Y" to begin her morning workout routine.
"I am a morning person so I like to get up early and get in and out of the gym by 10 a.m.," she said. "I spend about one to two hours running and another hour lifting."
At CCAC Tooch has taught multiple classes including Microsoft Outlook and PowerPoint, Desktop Publishing, Audio & Video and Self-Promotion in a Virtual World. She also teaches at Butler County Community College and Robert Morris.
While Tooch is dedicated to her fitness routine, she said it can be tough to balance out her studies, work and social life. During the week Tooch is focused on work, school and fitness. She said she rarely goes out with friends from Monday to Thursday because her schedule is so tight. She tries to complete all her grading and lesson plans, as well as her PhD coursework during the week so she can have weekends free, which often include some sort of fitness activity. In addition to playing a sport on the weekends Tooch likes to travel around the area with her camera, try new restaurants, sample craft beers with friends and spend time with her dog, Roxy.
Tooch will complete her first year as a doctoral student this summer and hopes to complete her degree by 2019 or 2020. Once she obtains her doctorate she hopes to find a full-time position as an assistant or associate professor at a college or university. Tooch hopes that will put her on the path to pursue her long-term goal of becoming a dean or department head.