Lexi was horribly bullied in school. The abuse she endured was so bad she sought to numb her senses through drug use, and eventually attempted to take her own life.
When she was released from the hospital following her suicide attempt, Lexi refused to return to her school because of the bullying. With the loving support of her family she was sent to Avalon School, a private school that is part of Rochester's Villa of Hope. It was there Lexi began to build her life back.
Lexi found healing and prospered under the care of counselors and teachers. Over the course of two years she was able to find her own hope and joy and put the past behind her. Last year, she graduated from Avalon School and is looking at a bright future – one in which she wants to give back to Villa of Hope and help youths who are going through experiences similar to her own.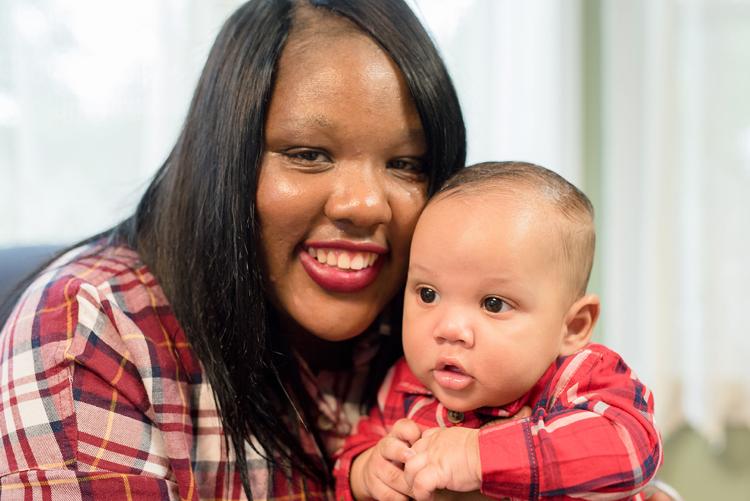 Stories of hope
Villa of Hope is the only Sanctuary®-certified agency in the Finger Lakes area, and helps youths and their families rebuild relationships, recover from trauma, and renew hope, says Gerianne Puskas, vice president of development and marketing at Villa of Hope. The Villa is this year celebrating its 75th anniversary helping shine a light on paths that can at times seem very dark.
Lexi's story is just one of the countless success tales found at the Villa. Founded in 1942 following the merger of a boy's home and an orphanage, Villa of Hope was established to help area youths overcome difficult challenges and find hope for their future.
Today, Villa of Hope has a three word mantra – rebuild, recover and renew. The organization, which consists of hundreds of staff members, provides human services to restore hope to at-risk youths and their families.
Counselors and clinicians at the Villa work with youths who have been subjected to traumas including various forms of abuse, violence, substance abuse, human trafficking and bullying. Many of the youths who come seeking help are depressed or angry, or face multiple hurdles to overcome, says Puskas.
Over the course of its tenure, first as a part of the local diocese and now as an independent organization, Villa of Hope has helped more than 100,000 youths across the Finger Lakes region. Puskas says the organization provides service to about 3,500 youths and families annually, on average.
"And that number is growing to match the growing need," Puskas says, with a hint of sadness.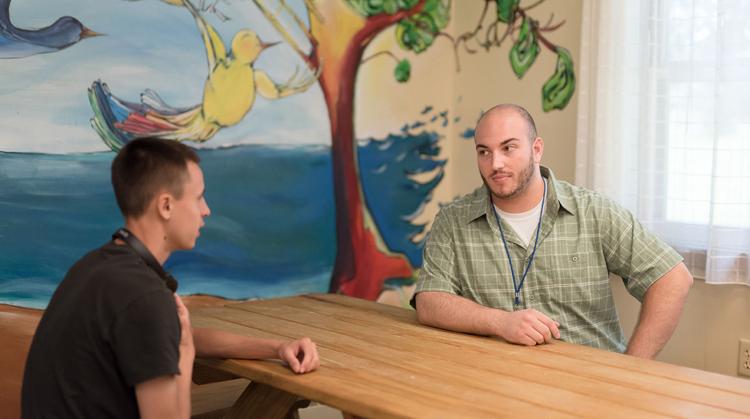 Overcoming with teamwork
Given the kinds of trauma many of those youths at Villa of Hope's services have experienced, many of the behaviors they've developed because they're trying to cope with external stressors and survive all they're going through, Puskas explains. She points to opioid addiction and the number of people who have become dependent to prescription medications as one example of people attempting to escape pain.
"When you're surrounded by trauma, neglect and abuse, it's seen as a way for people to escape," Puskas says.
In these cases and more, Villa of Hope steps in to offer comfort, care and a pathway back to becoming integrated with family and society. The youths being cared for, and their families, are working to overcome tremendous hurdles and Villa of Hope is there to help them heal and move forward. Their hope is to provide the proper assistance in order to, if possible, preserve the family unit, Puskas says.
"If we can keep a family together that's the best thing we can do – as long as it's safe," she says.
Villa of Hope offers numerous programs to help. Among them are behavioral, therapeutic and chemical dependence programs, both outpatient and in-house. Villa of Hope offers two schools for students, one a residential program with about 75 students and a day school that includes about 36 students. The schools are structured in a way to be both educational and therapeutic.
The residential program is structured as a family environment. The youths eat together around a traditional dinner table, and everyone has responsibilities such as washing the dishes. There is time set aside for school work, recreation and meeting with doctors, therapists and Villa staff.
Puskas praises the staff, saying they have answered a calling to provide the care the youths served at Villa so desperately need.
"It takes incredibly special people to do this," Puskas says. "They are there to provide therapy for all kinds of abuse and help the kids recover from the trauma they've gone through. I have so much respect for what our social workers and counselors do every day."
Even when a student like Lexi completes the high school program and plans to attend college, Puskas said Villa of Hope is still there to provide assistance should she need it. There are group homes and community programs for clients who are over 18 but still need help.
While the challenges Villa of Hope deals with are many, Puskas says the rewards are far greater.
"I feel so lucky to see all the wonderful things that come out of these kids who overcome the trauma they've experienced," she says. "Every single one of them has the potential to do great things. We see kids who want to go on to college and become social workers so they can come back to work at Villa of Home. Their first instinct is to give back."