Meals during autumn and early winter, especially around Thanksgiving, bring family and friends together, brighten our homes and nourish our bodies and spirits. The smells and flavors are so familiar that they can take us back in time. But these dishes can also overwhelm us, which is when many people look for healthier options. Whether you are eating healthy to lose weight, because of food allergies or just trying to make healthier decisions, finding healthy dishes can be difficult. But with these autumn-inspired healthy sides, you can bring something different to the table during the holidays.
Vegetable Cassoulet
This traditional, stewed French dish usually contains meat, but in this version, we stick with autumn vegetables and white beans for a good source of protein.
1 cup yellow squash, diced
1 cup carrots, medium diced
1/2 cup yellow onion, diced
1 15.5 oz. can Great Northern White Beans, drained and rinsed
1 14.5 oz. can diced tomatoes
1 tablespoon dried oregano
1 tablespoon black pepper
In a medium stock pot over low heat, add olive oil, garlic, onion, carrots, zucchini and squash. Stir frequently for about 8 minutes or until vegetables are soft. Add tomatoes, tomato juice and spices. Cook for about 20 minutes over low heat and stir occasionally. Add white beans and continue cooking for 10 minutes. If using as a main dish, serve with your favorite crusty baguette.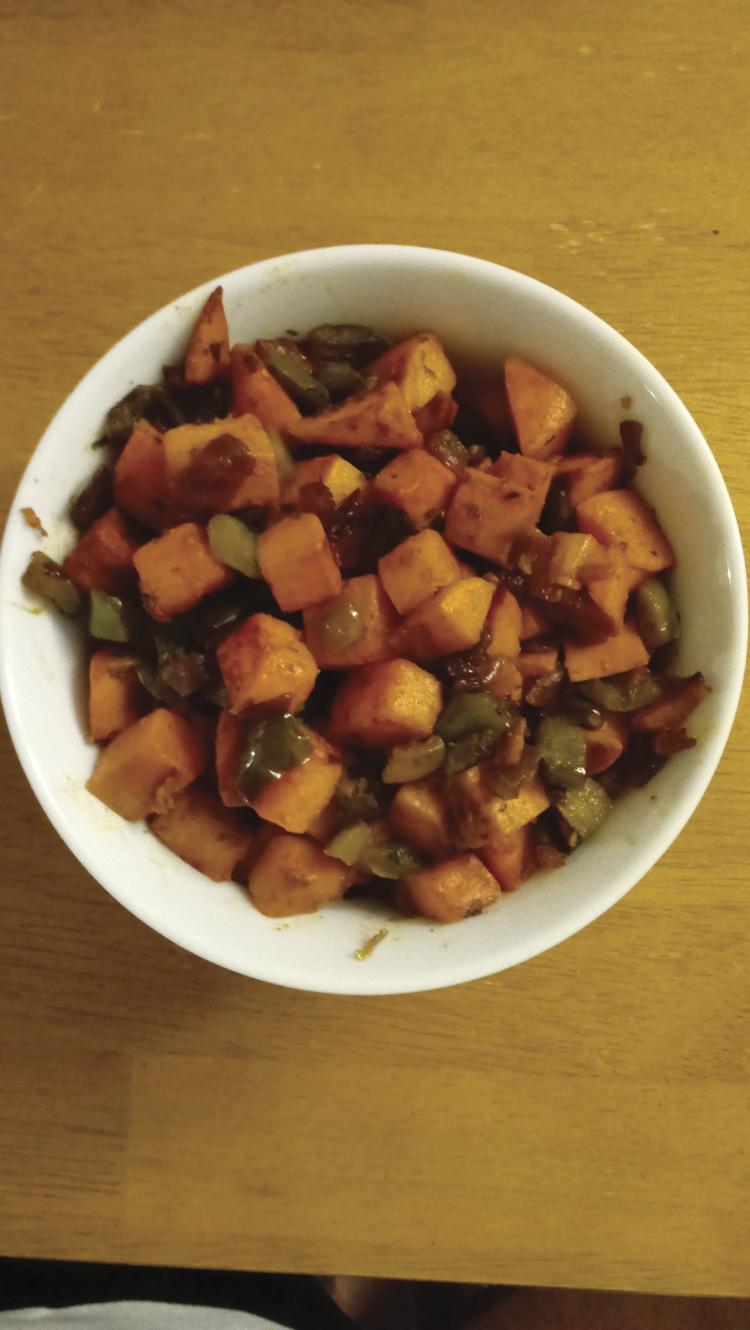 Sweet Potato Hash
Forget all the butter, cream and sugar of those sweet potato casseroles — this hash is healthy and light.
2 pounds sweet potatoes, peeled and small diced
1/2 cup green pepper, peeled and small diced
1/2 cup celery, small diced
1/4 cup red onion, small diced
1 tablespoon smoked paprika
In a large sauce pan over medium heat, add olive oil, green pepper, celery, onion, sweet potatoes and garlic. Stir occasionally for about 15 minutes or until sweet potatoes become tender. Add in spices, and cook for about two more minutes. Remove from heat and serve.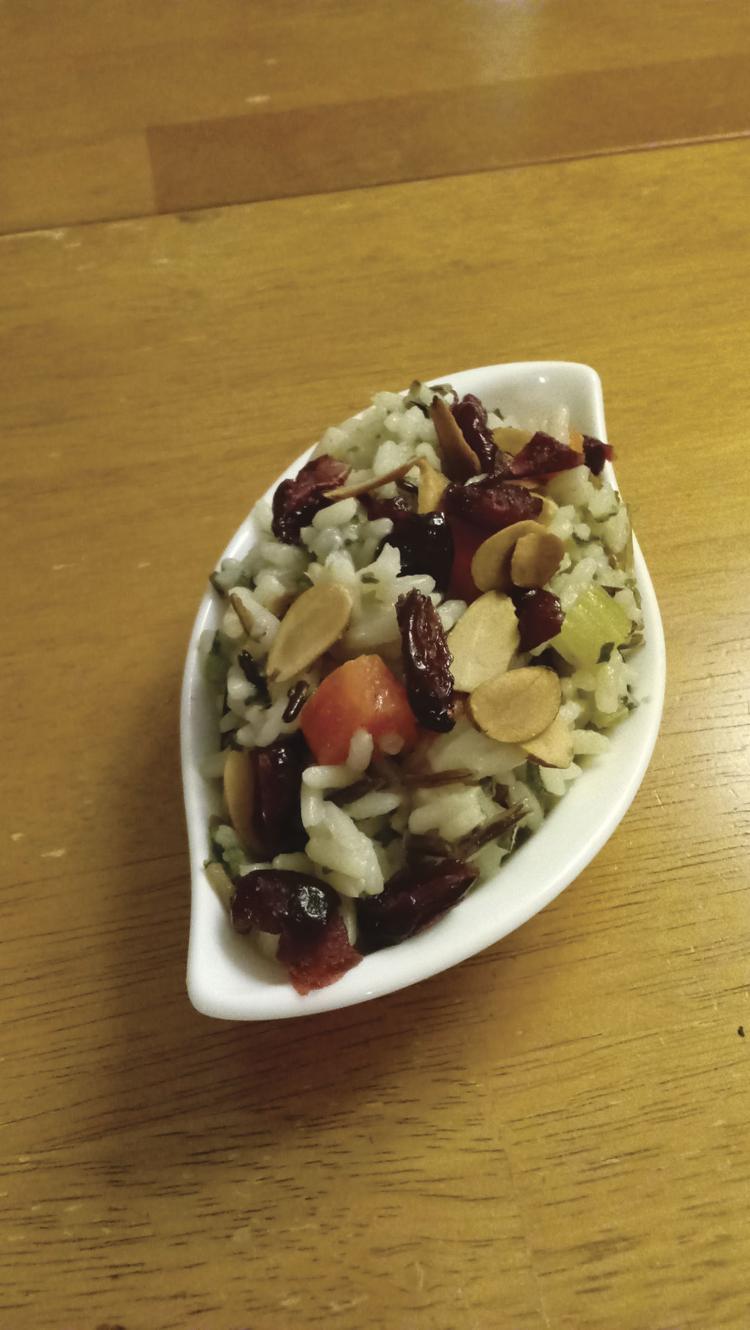 Wild Rice with Cranberries, Almonds and Sage
This dish is bursting with autumn flavor and can be a great alternative to traditional stuffing.
1 cup sliced almonds, lightly toasted
1/2 cup yellow onion, small diced
1/2 cup celery, small diced
1/2 cup carrot, small diced
1/4 cup fresh sage, chopped
In a medium stock pot over medium heat, add olive oil, onions, celery and carrots. Cook for 8 minutes or until soft. Add wild rice and stir frequently for two minutes. Add vegetable stock, salt and pepper. Bring to a boil, reduce heat to simmer. Cover and let cook for 45 minutes, or until rice is soft. Mix in sage, half the dried cranberries and half the almonds. Pour into bowl and top with remaining cranberries and almonds.
*To toast almonds, heat a small skillet over high heat. Add almonds, moving constantly, until almonds begin to brown lightly.
Roasted Potatoes, Wild Mushrooms and Sherry Vinegar
If you're staying away from mashed potatoes, the mushrooms in this dish will help to satisfy your savory tooth.
2 pounds small red potatoes, cut in half
1 pound cremini mushrooms, washed and cut in half
1/2 pound shiitake mushrooms, stems removed
1 tablespoon + 1 teaspoon salt
1 bunch parsley, finely chopped
In large mixing bowl, combine potatoes with 2 tablespoons olive oil, 1 tablespoon salt and black pepper. Toss to coat, and place on sprayed baking pan. Place in preheated oven and bake for 20 minutes. Rotate pan and continue baking for about 15 minutes, or until potatoes are browned and crisp. Meanwhile, in a large pan, sauté mushrooms in 2 tablespoons of olive oil. Cook over high heat, stirring frequently until mushrooms are lightly browned and softened. Remove from heat, and combine with potatoes.