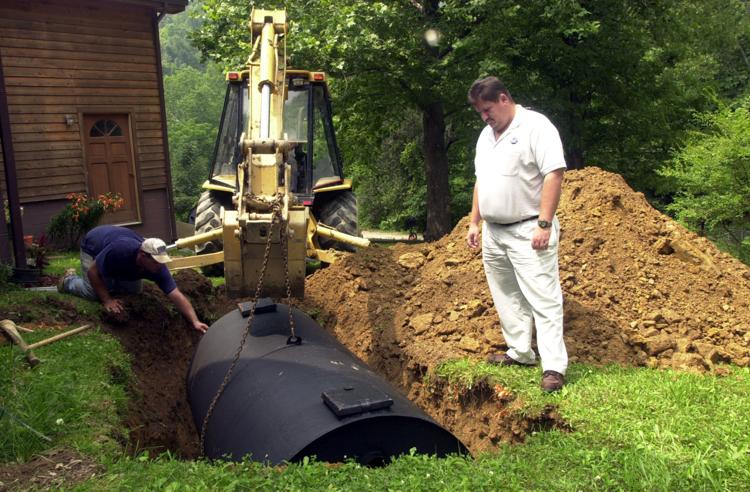 Members of the Blackford County Board of Health say efforts to check out septic systems in recent home purchases is all about
Members of the Blackford County Board of Health say efforts to check out septic systems in recent home purchases is all about keeping the community healthy.
"We're going to make Blackford County healthy whether they like it or not," Linda Briles, an environmental health specialist, said during Thursdays health board meeting.
Briles said she has requested from the county assessor's office copies of all property transfers in an effort to identify any inadequate septic systems.
Once she is notified that a particular home has transferred ownership, Briles will inspect the property's septic system to make sure it is up to code.
"We're having a lot of issues," Briles said. "It's one way of having some kind of control."
By law, realtors are supposed to report any known issues regarding septic systems in homes where they are involved in the selling transaction. But Briles noted that there was a loophole in that reporting process allowing realtors to indicate 'unknown' on the form.
She admitted that her efforts have not made her so popular with some realtors.
"But contractors love me," Briles quipped.
Her efforts were met with strong approval by members of the health board.
Briles noted that the department's efforts were actually protecting the home buyer while also cleaning up the environment.
"It's like, buyer beware," said Health Officer Lori Skidmore. "Everybody ought to go by the laws."
In other business, board members agreed that it would be a good idea to have an experienced attorney review a new housing ordinance before it is finalized by the health board.
Skidmore explained that with an increase in the number of homes in the area with active meth labs discovered by law enforcement, that the health department felt it important that the housing ordinance reflect the cleanup process as required by Indiana state law.
"We thought maybe an experienced attorney might speed up the process," Skidmore said. She said she was hopeful that the new ordinance would be finalized by the first of the year.
The county has had only a handful of such homes found with active meth labs this year. But Skidmore pointed out that three years ago, meth wasn't an issue at all in Blackford County.
But health departments throughout Indiana are now having to deal with the consequences of meth labs being set up in homes, as well as garages, storage sheds, campgrounds, motel rooms and vacant buildings.
Once law enforcement activity is over at these sites, a notice is attached to the front door, officially deeming the home uninhabitable.
The process of cooking meth leaves a toxic residue that contaminates walls, ceilings, furniture and even the soil. According to health officials, those toxins can have significant health effects on anyone else who is exposed for the short term and the long term.
The chemicals used to cook meth are not only highly toxic, but also volatile and therefore highly combustible. It's very easy for meth labs to cause explosions, damaging the property as well as neighboring areas, plus endangering lives.
Children who are exposed to the smoke and residue of the fumes have been known to test positive for meth. Health officials say long term exposure of the chemicals can be dangerous for anyone exposed. Lithium, metallic sodium, acidstone are just a few of the chemicals that are used in the process.
The state of Indiana has very strict meth lab cleanup rules.
After a home is tagged, the Indiana State Police will issue a report to the health department informing health officials that the house has been contaminated. The Indiana Department of Environmental Management also gets involved whenever a property has been contaminated due to meth production. The state agency keeps a list of all properties that have had occurrence reports. The list is made public. A property remains on that list until it is verified that proper cleanup has occurred.
According to state law, only state certified companies can be hired to complete the cleanup.
Cleanup might require of the removal of carpeting, floors, ceilings, walls, duct work, cabinets and shelves, or even total demolition of the home. Personal items, such as clothing, furniture , bedding and curtains, could also be contaminated. And if so, will have to be destroyed.
And after the initial cleanup is done, the state requires that each surface be retested and if the contamination levels are not under a certain level, more cleanup will be required.
A home will not be taken off the IDEM list of contaminated properties until a report verifying the cleanup is received.